Mechanical Engineer (EMC).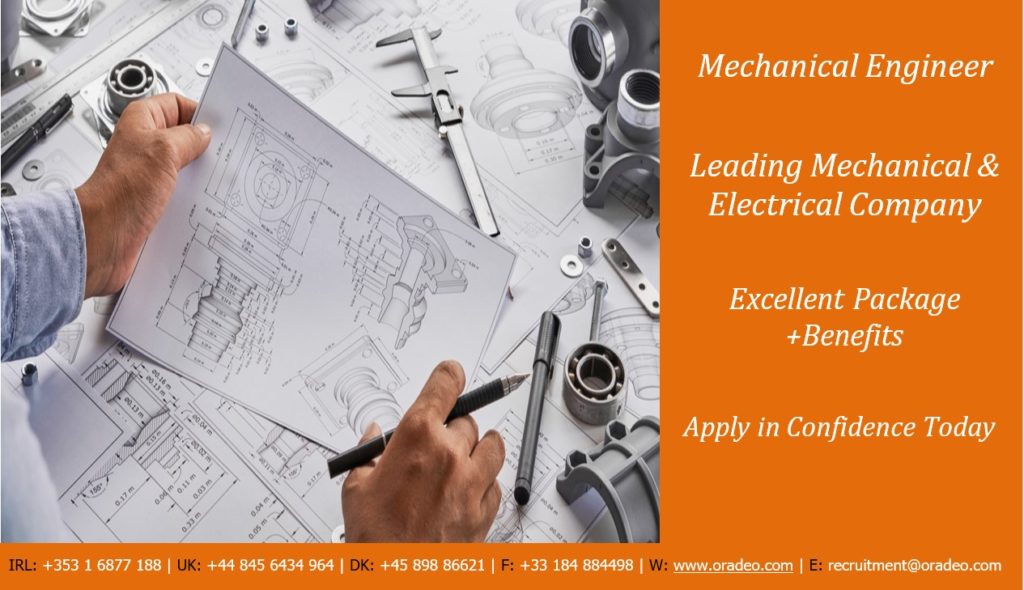 Mechanical Engineer | Europe/Dublin
Large International Market Leading Main Contractor
Excellent Package and Career Development Prospects
Large Prestigious Projects
Oradeo Recruitment is currently recruiting for a Mechanical Engineer to work with a market leading Mechanical, Electrical & Instrumentation contractor in Europe/Dublin on a permanent basis.
Duties and Responsibilities:
Provide Technical Support to the construction team
Prepare AutoCAD drawings for construction and to coordinate between contractors to ensure services fit
Maintain a set of redline drawings showing progress and changes
Prepare as-built drawings for inclusion in the operations and maintenance manual
Monitor and expedite equipment deliveries
Prepare and keep up to date the delivery schedule to control deliveries
Seek to clarify queries with the design team through the request for information system
Manage subcontractors including the commissioning progress reports
As a Mechanical Engineer, you will prepare method statements and risk assessments (with the construction team) for production activities
Prepare test packs for recording the completion of systems
Carry out quality control through inspections and snagging
Carry out document control, recording and transmitting information and drawings using the document control system
Compile an operations and maintenance manual for handover to the client
Prepare valuations for submittal to the client on a monthly basis
Carry out measures of work completed and prepare productivity (S/E)reports
Attend and record regular supply chain meetings to ensure that progress is monitored and maintained within the overall construction programme
Process internal procurement from equipment enquiries through requisitioning and monitoring manufacture through to delivery to site whilst maintaining a comprehensive audit trail
As a member of the engineering team the Mechanical Engineer will liaise with the design team and supply chain to ensure correct operation of the plant on site and successful handover
Develop a strong and maintain an excellent working relationship from the start to the completion of the project
Necessary Requirements:
3rd level qualification in Building Services or Mechanical Engineering or equivalent
Minimum of 5 year's previous experience in a similar Mechanical Engineer position
Experience in data centre, pharmaceutical or industrial sectors in excess of €15 million would be advantageous
You will be in the possession of a State License allowing you to sign off on technical documents and installation within the Mechanical industry
Excellent time management skills and the ability to meet tight deadlines
Self-motivating, and the ability to work well as part of a team
Excellent communication and interpersonal skills
Strong operational skills and an attention to detail
Ability to work under pressure and anticipate any problems
For more information about this role or others, contact Eavan McCallig at Oradeo Recruitment
on +353 1 687 7188/+353 86 385 1651 or apply in confidence.
About Oradeo – Oradeo Recruitment are specialists in the construction & engineering sector. We are a leading service provider in Ireland, UK and Europe for professional recruitment services and the provision of managed labour in Construction & Civil Engineering, Oil & Gas, Mechanical & Electrical, Warehousing and Logistics and Industry