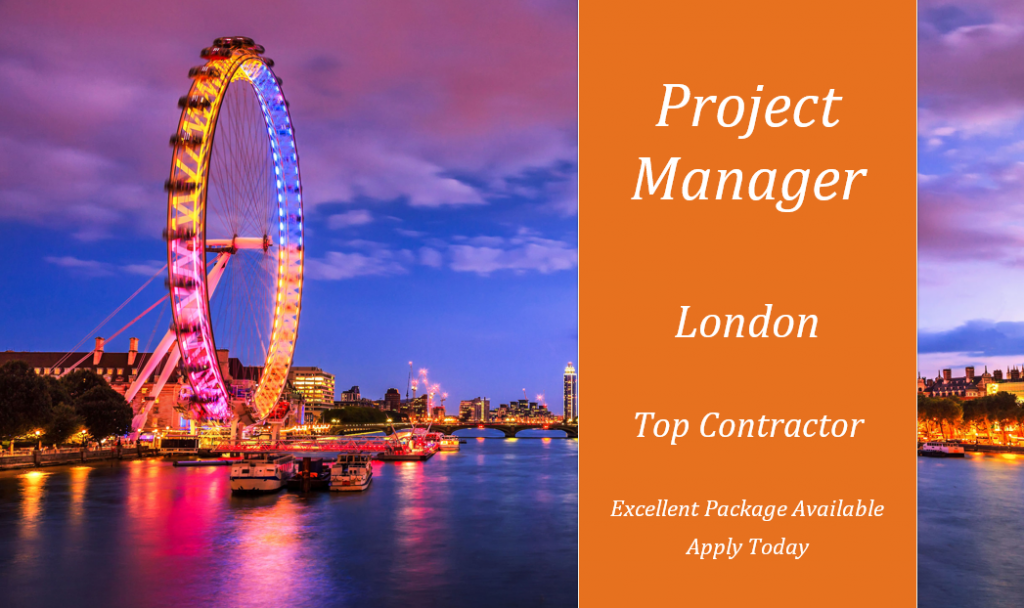 Project Manager | Finishes Experience | London
Large main contractor turning over £400 million annually.
Excellent package and career development opportunities.
Opportunity to work on large, complex and interesting project within the UK.
Oradeo Recruitment is presently seeking interest for an experienced Project Manager with Strong Finishes Experience for one of their clients who are a Market Leading Main Contractor based in London on a permanent basis. The successful Project Manager will have the opportunity to work on a large prestigious project in Wisley, South West London valued in excess of £20 Million, progressing to other prestigious projects upon completion.
Our client are a Top Tier Main Contractor with an impressive portfolio of Construction Projects in the greater London area. They require a Project Manager who has very strong finishes experience for a project in Wisley, valued at over £20 Million. This project is in the latter stages of completion. The successful candidate will be required to liaise with the clients, handling their expectations, whilst ensuring they feel valued. You will be given responsibility for the finishes of this project and will report directly to the Project Director. Upon successful completion of this project, you will be offered the opportunity to work on other similarly prestigious projects around London. The position comes with a very generous salary and benefits package for the right candidate, along with presenting an excellent opportunity to progress your career.
Duties & Responsibilities:
As a Project Manager you will take ownership of the finishes stage of this project, ensuring that all finishes are to the highest attainable standards.
Ensure that Punch lists are completed and items are marked off, in a timely manner.
Understand the processes involved in each finish and implement best practice approaches where possible.
You will interact regularly with Senior managements and directors
Liaise frequently with the client, ensuring the client feels valued and understood
Show Commercial awareness and Cost Control
Record and track project delivery objectives
Manage project staff and sub-contractors with respect to the quality and delivery of finishes, as well as contractual, and regulatory requirements with responsibility for assigned work.
Ensure on-time delivery
Make sure personnel on site conduct their duties to the highest standards.
Manage day to day operational duties.
Improve operations, decrease turnaround times, streamline work processes, and work cooperatively and jointly to provide quality seamless customer service.
Build, grow and develop business relationships for the success of the project
Provide feedback and record information from the project for 'lessons learnt seminars' and for continuous staff development.
Experience:
5+ years in a Project Manager role with a Main Contractor entity.
5+ years in a Finishes role preferably with a Main Contractor entity.
Third Level Project Management qualification or Significant Construction Project Management experience with Main Contractors, with special focus on Finishes.
Benefits:
Salary – £60k-65k (DOE)
Company Vehicle
Laptop, Phone etc..
Company Bonus Scheme
About Oradeo- Oradeo Recruitment are specialists in the construction & engineering sector. We are a leading service provider in Ireland, UK and Europe for professional recruitment services and the provision of managed labour in Construction & Civil Engineering, Oil & Gas, Mechanical & Electrical, Warehousing and Logistics and Industry