HS2 – Latest News

HS2 latest: full detail
Almost £7 billion of construction contracts have been awarded for HS2 Phase 1.£6.6 billion of construction contracts are awarded for Phase 1, while routes are confirmed for Phase 2b. The deals include construction of tunnels, bridges, embankments and viaducts, and the Government has claimed they will support 16,000 jobs across the UK.
Construction of the full HS2 route to the North West and Yorkshire will create a total of 25,000 jobs and 2,000 apprenticeships. A further 3,000 staff will operate HS2, while it is estimated that growth around new HS2 stations will create a further 100,000 jobs.
SCS JV comprising Skanska Construction UK Ltd, Costain Ltd & Strabag AG were the winning bidders for Area South which has been split into two deals, Euston Tunnels and Approaches make up one deal, whilst Northolt Tunnels makes the other.
ALIGN JV, made up of Bouygues Travaux Publics, VolkerFitzpatrick and Sir Robert McAlpine has been awarded the Area Central deal, which makes up the Chiltern Tunnels and Colne Vallery Viaduct and is worth £965million.
CEK JV; Carillion Construction, Eiffage Geneie Civil SA, Kier Infrastructure and Overseas Ltd, have been awarded the North Portal Chiltern Tunnel to Brackley section and the Brackley to South Portal of Long Itchington Wood Green tunnel. These deals are worth £724million and £616million respectively.
BBV JV, which is made up of Balfour Beatty Group Ltd, Vinci Construction Grands Projects, Vinci Construction UK Ltd and Vinci Construction Terrassement won the Area North Deal, comprising both the Long Itchington Wood Green Tunnel to Delta Junction and Birmingham Spur worth £1.32bn and Delta Junction to West Coast Main Line Tie-In deal worth £1.15bn.
Chris Grayling, Secretary of State for Transport said of the awards, "This is a hugely important step in the construction of Britain's' new railway, and underlines this Government's determination to deliver an economy that works for all"
"As well as providing desperately needed new seats and better connecting major cities, HS2 will help rebalance our economy. We will now get on with building the railway, while continuing to ensure affected communities get appropriate support and are treated with fairness, compassion and respect."
"This is a huge day for the HS2 project and for the country. These contracts will support 16,000 jobs here in Britain and will create opportunities for thousands of SMEs", said Sir David Higgins, HS2 Ltd Chairman. He went on to say that it was always designed to be much more than just a high speed railway and that it will spread prosperity and "act as a catalyst for investment as well as rebalancing the UK economy ten years before the railway opens"
Chris Grayling confirmed in a statement on July 17 that enabling works for HS2 have now started. He added that construction of Phase 2 will begin in 2019.
In 2016, HSRIL published a report showing that the HS2 project would create 27,000 jobs by 2020. These awards alone represent 16,000 jobs towards this total. By the end of 2020 HS2 will employ more people than any other infrastructure project in the UK.
Railway Industry Association Policy Director Peter Loosley said: "After a long process of Parliamentary scrutiny, we're delighted that the HS2 build can now begin. It's also a fantastic opportunity to showcase British engineering at its very best – delivering high-quality, competitive solutions to create a railway network for the 21st century.
"The Government is putting huge trust in the UK supply sector. Our member firms look forward to working in partnership with the public sector to build the first phase of the HS2 line."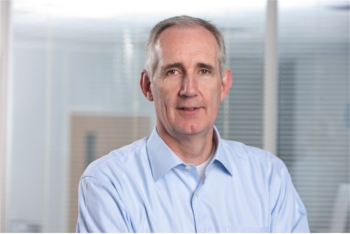 Balfour Beatty Group Chief Executive Leo Quinn said: "This is a generational engineering project. HS2 will provide vital infrastructure not only to rebalance the economy, but also to fuel growth in skills, jobs and prosperity across the UK for the future."
Chairman of the board of ALIGN, Geoff French said: "We are delighted that our team's passion for HS2 and their boundless dedication have been so remarkably rewarded. We are now proudly part of a nationally transformational project that will be a catalyst for growth for the UK, with a mandate by HS2 Ltd and our Government to demonstrate outstanding industry standards to the world, but most importantly to leave a proud legacy for Britain's future."
Jerome Furge, Project Director of Align, said: "With this award, Align has an extraordinary opportunity to collaborate with HS2 and some of the greatest civil engineering companies in the world. Using our extensive high speed rail experience gained in France and elsewhere, we look forward to bringing the best of tried and tested innovations, along with the utmost iconic railway design, to the local communities along the HS2 route."
TUC Deputy General Secretary Paul Nowak said: "This is a shot in the arm for Brexit Britain. It will provide thousands of decent jobs, billions in investment, and help close the North-South divide. HS2 is a real opportunity for British steel to shine. The next phase of HS2 should bring jobs and investment to the parts of Britain that need them most. Government must play its part, working with unions and suppliers to ensure that HS2 and other key infrastructure projects deliver the maximum benefit to the UK."