High Court refuses permission for objectors to appeal Apple decision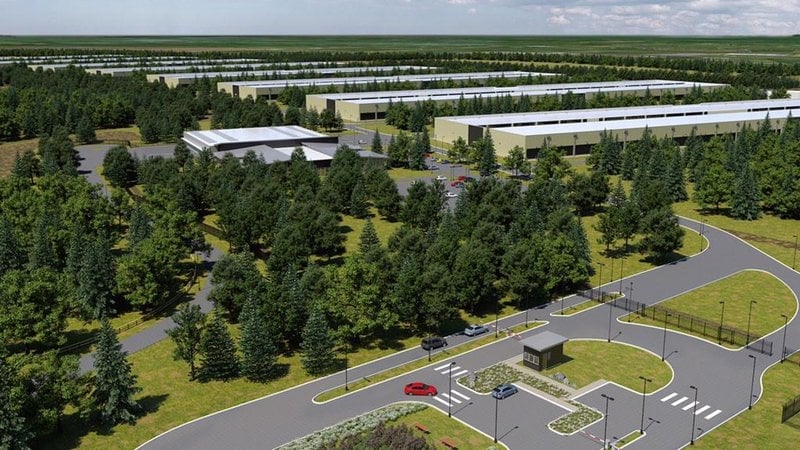 The High Court has refused permission to two objectors to Apple's €850 million data centre in Athenry Co Galway, who were seeking to appeal its decision to allow the project to proceed.

Mr Justice McDermott told lawyers for Athenry locals Allan Daly and Sinead Fitzpatrick that they could not appeal to the Court of Appeal.

He said he was not satisfied that their argument constituted a point of law of exceptional public importance, or that it should be the subject of an appeal in the public interest.

His arguments supporting his decision are set out in a written judgement given to the parties in the case.

Three weeks ago, the court rejected their application seeking to overturn the permission granted by An Bord Pleanála for the 500-acre development.

They then applied to the High Court for a certificate allowing them to appeal the decision to the Court of Appeal.

Their argument revolved on whether when dealing with an application for a stand-alone project that forms part of a bigger master plan, it is lawful under Environmental Impact Assessment rules to assess the master plan when it comes to the issue of site locations but only the stand-alone project when it comes to other issues.

Apple's planning application only related to a single data hall, but it is part of a wider master plan, which could lead to up to eight such halls being built.

In order to grant permission to appeal a High Court decision, a judge must be satisfied the issue must be of exceptional public importance and must be in the public interest that it be pursued.

The legal team for Mr Daly and Ms Fitzpatrick can still apply to the Supreme Court for permission to appeal the decision to the higher court.

However, that court will only consider an appeal if the case involves a point of law of general public importance or one necessary in the interests of justice to determine.

Last week the court was told that Brian McDonagh, a Dublin-based businessman involved in data centre development, was not going to try to appeal his action to either of the higher courts.