Center Parcs signs contract with John Sisk & Son for construction of lodges and center buildings at Center Parcs Longford Forest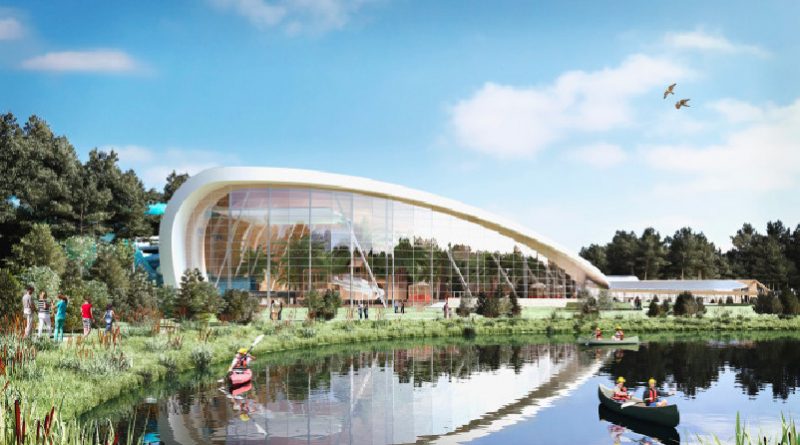 Roadbridge were last year awarded the contract for the infrastructure works, earthworks, road, path's, utilities, drainage, building platforms and the lake.
This latest signing, completes the procurement of the major contractors. Employment at the park is expected to exceed 750 people during the construction phase and is due to open in 2019, catering for up to 2500 guests. Once operational, up to 1000 people will be employed full time.
Martin Dalby, CEO of Center parcs, said "The appointment of Sisk is another hugely important milestone for Center Parcs in Ireland and we are excited about working together and seeing our designs come to life. The next phase of the project will see an increase in the numbers of contractors on site, many of whom we expect to come from the local area. The positive economic impact of our project is significant and this announcement comes on the back of the news that, thanks to our presence, natural gas will be coming to County Longford".
Stephen Bowcott, CEO of John Sisk & Son, said: "Sisk is delighted to be awarded this significant contract with Center Parcs for the construction of the state-of-the-art facilities and accommodation at the new landmark tourism development in Longford. We are excited to be working in partnership with Center Parcs and look forward to delivering on this innovative and challenging project. We also look forward to the positive impact this will have on the region and to working with all the key stakeholders."
Center Parcs longford is CenterPparcs first foray into the Irish market, adding to 5 locations which they represent throughout the UK.